Day 10 - Fleeting Friendships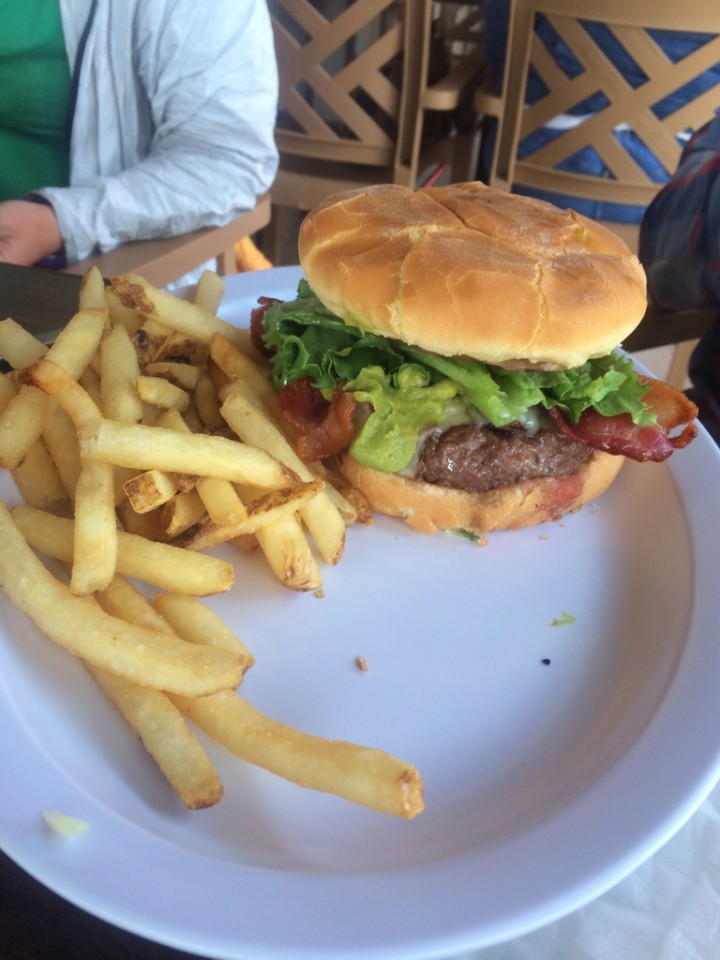 Day 10 4/23
Mile mark 140-151
Nance Canyon to Paradise Cafe to Idyllwild
Not long into my morning miles, I come upon my second "trail magic." This one is stocked with soda and even though it's early in the morning, I grab a sprite. As I sit, sipping my soda, the Aussie girls appear and join me. The Aussies and I have been playing leap frog for awhile now. I hike a bit faster, but they hike longer hours so we often end up near the same places. They're both incredibly nice and the Australian accent and phrases are fun to hear.
After our drink break, we set off with Paradise Cafe as our much anticipated destination in mind. The cafe is fairly close to the trail and supposedly has amazing burgers, so our pace is a bit quicker. For the remaining miles, I deeply contemplate if I want a milk shake or beer with my burger, and I ultimately come to the conclusion I'll have both.
I start with a chocolate shake, then a Jose burger, and wash it all down with a beer. As we're finishing up, we're joined by a guy we have also been leapfrogging. He's done some 25 mile days to make it here for lunch. The cafe does not disappoint anyone.
Well fed, we start to look for rides into Idylwild. Originally, I planned to walk into Idylwild, but the trail ahead is closed due to a fire closure and there is no official alternate route yet. Some have been doing a road walk, but the road is narrow and windy. I had decided in Warner Springs that I'm not doing the PCT to road walk, but some purists would disagree with my choice.
In Idylwild, I share a room with the guy from the cafe. As I'm setting my stuff out to dry, a girl comes up asking for the guy I'm sharing a room with. She's heard he's sharing the room and looking for a place to stay. We exchange trail names and start chatting about where we're from. A few moments later she says "wait, are you Brendan?" I then realize that she's one of my coworkers old friends who I've chatted online with before the hike.
After settling in, we get the Aussies and another guy who's just got in to go to get dinner. Sitting around eating pizza and drinking beer, we share our stories we have accumulated over the last 10 days. I laugh so much at some of the stories my side begins to hurt.
When dinner winds down, we head back to the inn. My mood dampens when I exchange the, now common, phrase of "see you down the trail" knowing full well I may never see any of these great people again.