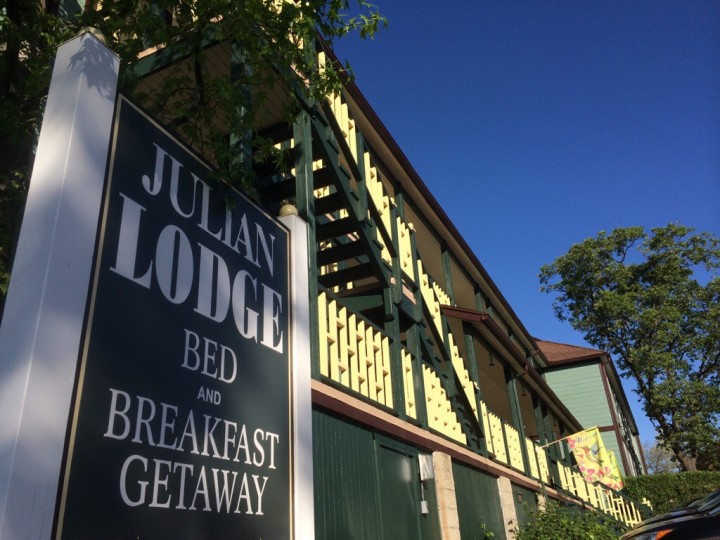 Day 5 – 4/19
0 miles
I've slept near scissors crossings by a water cache that is under a highway bridge. Local trail angle Larry maintains the cache and drives in many gallons of water each week. I had the fortune of meeting Larry last night hear some good stories and advice.
As I get ready to hitch into Julian my foot already feels much better. The temperature is nice and cool and I'm tempted to start hiking again. I go as far as walking back to the water cache before my better judgement convinces me otherwise. Walking back to the road, a car has just pulled up to the intersection. I stick up my thumb and get a ride right away(beginners luck).
This is my first time hitch hiking in the US, and I'm a bit nervous. My nerves settle as we talk. The guy who has picked me up has just finished his bike ride and is heading back to a retreat where he's a chef. We have a good chat and discover we have some common threads back to Colorado.
I'm dropped off three miles outside of town and head for the Julian inn. The town of Julian is quaint with many old western style buildings. The inn's appearance matches the town and luckily for me has a discount for dirty pct hikers.
When I get to my room I head to the shower. I stand there for ten minutes and I still see dirt swirl down the drain. After my shower, I wash my clothes and am again amazed how much dirt, sweat, and sunscreen have accumulated.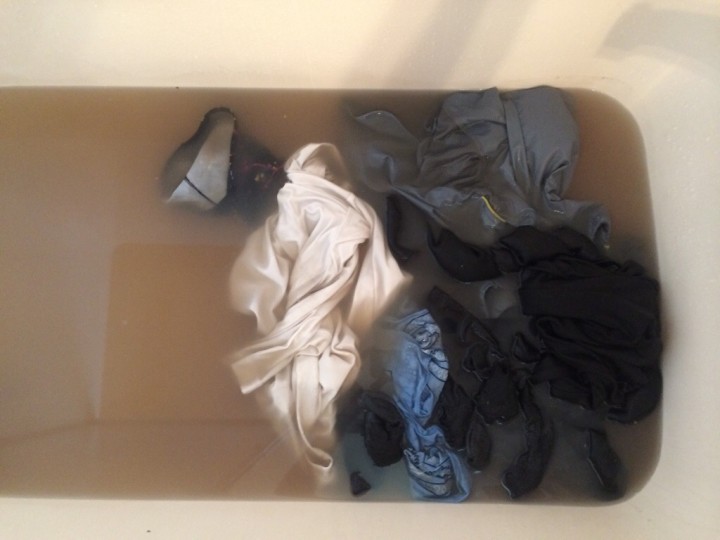 Once a few of my things are dry, I grab lunch at a soup and sandwich shop. As I finish up I see some other hiker folk. I walk up to their table and say "pct?", they nod, and it's like we're instantly old friends catching up.
The rest of the day I spend sleeping, eating, and then repeating.